企业介绍
Company Introduction
纽菲尔德国际教育集团于2002年在新西兰成立。集团成立之初,董事长沙静红女士率先提出"留学生境外服务"概念,以留学生境外服务为主营方向,为留学生提供学习、生活、就业、移民、法律等多元化、全方位的服务,旨在为海外留学生提供一个可以依托的学习及生活的平台,让孩子安心,让家长放心。
"立足全球,服务中国",经过二十年的稳健发展,集团业务已由新西兰奥克兰单点城市,发展成为在澳洲、加拿大、新西兰、英国、美国、中国等多个国家,共计拥有12家全资子公司的"海外办学、境外服务、出国留学、国际访学、合作办学"五位一体的全球化教育集团。
"十年树木,百年树人",纽菲尔德人不忘初心,任重道远,为致力于推动"教育国际化"、"中国世界化"而不懈努力!让中国认识世界,让世界了解中国!——纽菲尔德,顺势而为!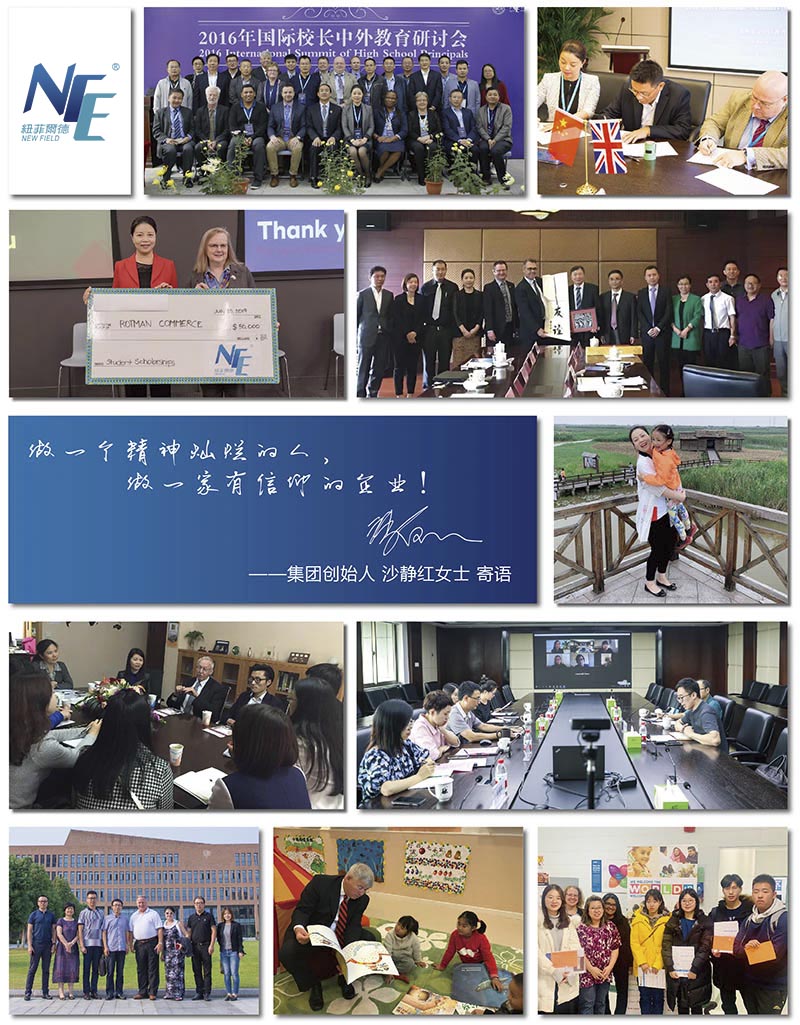 New Field Education Group (hereinafter referred to as NFE) was founded in New Zealand in 2002.Since its establishment, the group took the lead in the industry and Ms Sha Jinghong, the chairperson of the board proposed the concept of "overseas service for overseas students", focusing on providing all-round and diversified services for overseas students, including study, life, employment, immigration, law, etc.and aiming to find a platform for students to study and live on overseas, reassuring children and reassuring parents.
"Based throughout the world, serving China" - After 20 years of steady development, the group's business has developed from a single point city Auckland in New Zealand to a total of 12 service agencies in Australia, Canada, the United Kingdom, the United States, China and other regions. The business has grown into a comprehensive service agency covering "overseas student service, study abroad, international tourists, China-foreign cooperation in running schools, etc.".
"Ten years of trees, a hundred years of cultivation" - New Field Education Group does not forget the original intention and is making unremitting efforts to promote the internationalization of education and the globalization of China! Let China understand the world, let the world understand China! NFE, follow the trend!